Magnesium Complex
$29.95
Mag-Plex Complex features the highly absorbable magnesium.
Magnesium is involved in over 300 enzyme-related processes including cardiac muscle and nerve function.*
Supporting optimal bone density and maintenance of blood glucose levels.*
Helps promote ATP for energy*
Non-GMO and heat-sensitive
Does not contain gluten, dairy, and soy
Recommended Use: Take one capsule 2-3 times per day between meals or as directed by your health-care practitioner.
Warning: Consult your health care practitioner before using this product if you are taking Coumadin, warfarin on other anticoagulant medications.
GLUTEN-FREE, DAIRY-FREE, SOY FREE, NON-GMO, HEAT SENSITIVE
Magnesium (as di-magnesium malate and magnesium lysinate glycinate chelate)†, Hydroxypropyl methylcellulose (vegetable capsule), magnesium stearate, silica.
Benefits of Mag – Plex Complex
Mag-Plex Complex features the highly absorbable magnesium lysinate glycinate chelate and the patented di-magnesium malate from Albion Laboratories, Inc., the world leader in patented mineral amino acid chelate and organic mineral acid complex research and development.*
B- Replenish
B-Replenish is an advanced B-Complex.
$41.95
View Details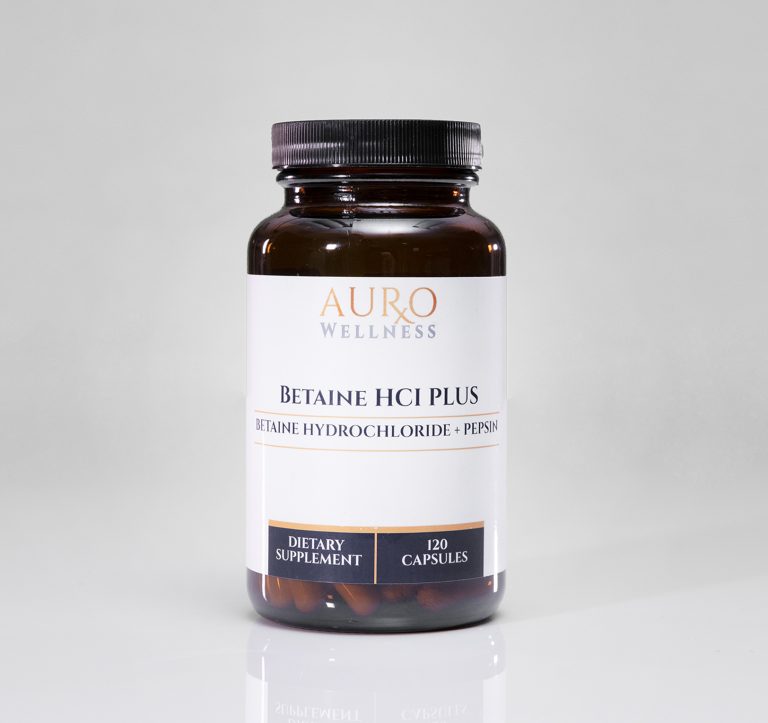 Betaine HCI Plus
Betaine HCI provides 750 mg of betaine hydrochloride.
$32.95
View Details
CoQ10 – Nol 100
CoQ10 features a unique combination of ubiquinol and trans-geranylgeraniol (GG).
$45.95
View Details
Share your thoughts!
Let us know what you think...