Glutaryl+
$199.95 — available on subscription from $189.95 / month
Our highest dose of Glutathione, with maximum benefits.
1.0FL OZ | 30ML
Glutaryl+ antioxidant spray contains the highest levels of Glutathione to jumpstart the body's Glutathione levels. This dosage is recommended for those with high levels of oxidative stress, like high-performance athletes looking for aid in recovery.  Glutaryl+ is only available after a practitioner's referral, please select your practitioners before adding Glutaryl+ to your cart. 
Third-party lab tested
Free of parabens, sulfates, perfumes, mineral oil, artificial preservatives, artificial colors, gluten, and dairy
All-natural ingredients
Made with the cleanest ingredients, including the most purified water
Glutaryl+, the patented antioxidant spray, delivers a highly absorbable form of reduced L-glutathione utilizing groundbreaking sub-nanotechnology that allows the reduced glutathione molecule to absorb into your skin. This formula contains the highest levels of Glutathione to jumpstart your body's Glutathione levels. This dosage is recommended to help athletes or any individual under high oxidative stress to recover. These dosages can also be used to kickstart your journey and then go down. Our Wellness products have been third-party lab tested, and are Non-Comedogenic and Hypoallergenic. They are also free of parabens, sulfates, sulfates, perfumes, mineral oil, artificial preservatives, artificial colors, gluten, and dairy. They are cruelty-free. The products are only made with the cleanest ingredients including the most purified water.
Water Purified, Glutathione, Cyclodextrin, Ascorbic Acid, Sodium Hydroxide, Dexpanthenol, N-acetyl cysteine, Leuconostoc/Radish root extract ferment filtrate, Lonicera Japonica (Honeysuckle) flower extract, Lonicera Caprifolium (Honeysuckle) flower extract, PopulusTremuloides Bark Extract, Potassium Sorbate, Gluconolactone
Benefits of Glutathione
Glutathione (GSH), often referred to as the Master Antioxidant, is a naturally occurring tri-peptide amino acid that is the second most abundant molecule in the body – the first is water! Glutathione is vital to your wellbeing because it supports cellular health and is your first line of defense in fighting free radicals and eliminating toxins from the body. Your supply of Glutathione affects immunity, detoxification, energy, aging, and your ability to guard against disease.
Apply four sprays of Glutaryl+ on clean skin two times daily. After spraying the product rub in for 90 seconds till dry. You can apply lotion on top if the slight stickiness bothers you. Leave it on for at least 45 minutes for maximum absorption or you can leave it on all day. Apply to a non-hairy part of your body- the abdomen in the most commonly used application site.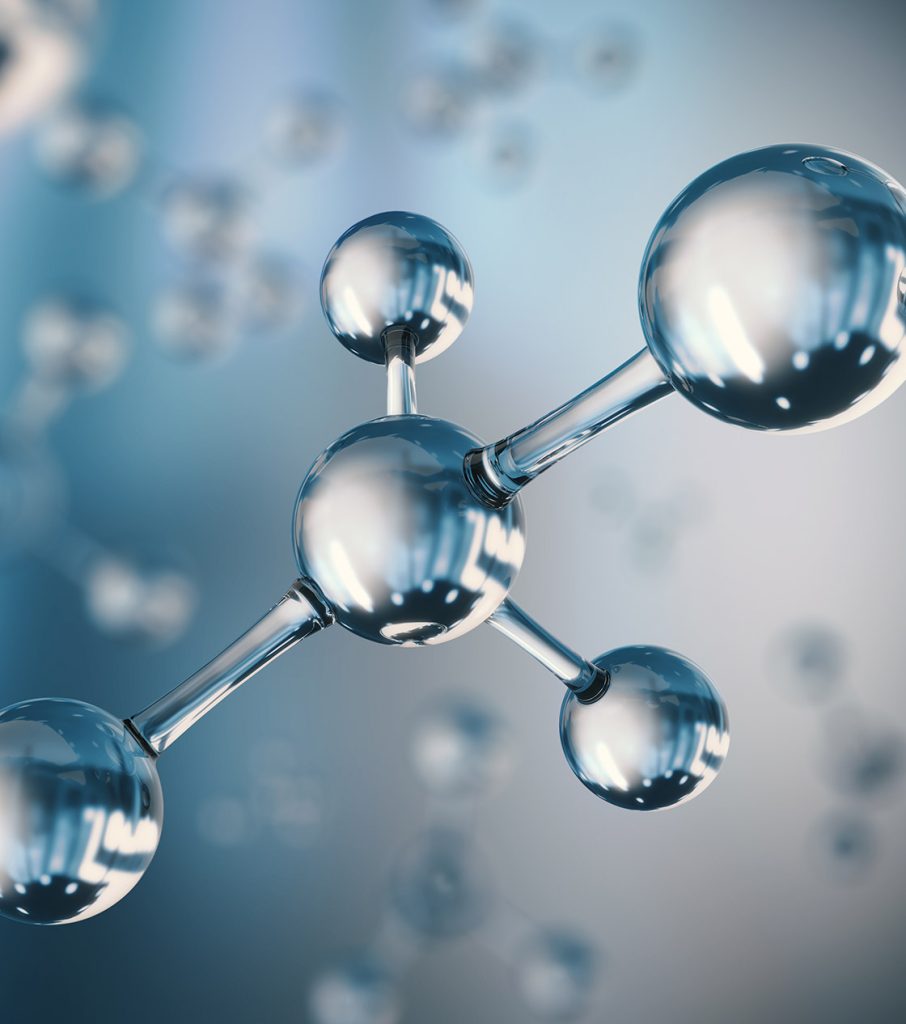 What Makes Glutaryl+ Unique?
The Auro GSH™ Antioxidant Delivery System is first-of-its-kind sub-nano technology that optimizes antioxidant absorption and efficacy and delivers antioxidants like Glutathione to the skin more potently than ever before. It aids in detoxifying the body of existing free radicals and improving one's health in both the short-term and the long-term.
Pungency = Potency
It is normal for high concentrations of Glutathione and other antioxidants to come with a slight odor. While products from other brands tend to include artificial fragrances to mask this, Auro's philosophy is to maintain the integrity of our formulas by keeping them pure and fragrance-free. The smell is completely normal and dissipates quickly after applying.
RECENT BLOG POSTS
Travel is Back, and Summer is Coming: Here's Why Your New Travel Buddy Should be Glutathione

Are you making travel plans for the summer? Bring the Master Antioxidant Glutathione along to stay healthy – we'll tell you why. Oxidative Stress Caused By Travel Free radicals are harmful oxygen molecules in our bodies that are unstable and reactive. For all the relaxation and fun that travel brings, time in the air and […]

The Benefit of Glutathione for Athletes

Exercise and the Body The positive effects of exercise in our lives are endless, and there is no doubt that it improves overall health. Benefits include reducing the risk of chronic disease, helping prevent strokes and high blood pressure, and helping with anxiety and depression. Exercise can be fun and social, help you sleep better, […]

Customer Spotlight: Melody Guy

Melody Guy has a story to tell. She is a beautiful songwriter, artist, and performer, and her life is truly an expression of her artistic abilities. Like so many, during Covid, her livelihood was put on hold, she stopped touring the country, and the stress of life led her down a health spiral that her […]
Share your thoughts!
Let us know what you think...